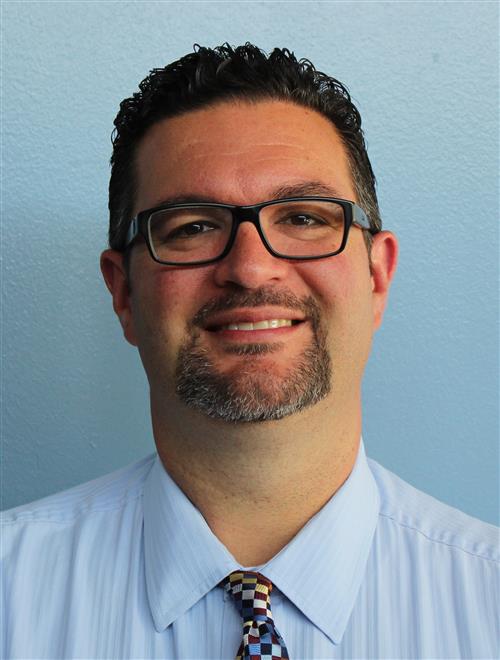 Dynamic New Leadership at SBCS

It is with great pleasure that the South Buffalo Charter School Trustees announce that Mr. David Ehrle has accepted the position of Principal of South Buffalo Charter School.
Mr. Ehrle comes with a wealth of leadership and teaching experience. Most recently he was the Principal at Global Concepts Charter School. He holds Master's degrees from D'Youville College and Buffalo State College. He is a proven team leader who has implemented process improvement programs in a results-oriented environment.
Mr. Ehrle will be responsible for all academic and instructional programming at the school and will report directly to the Board.
"I'm looking forward to working with students, families, staff and the board. The South Buffalo Charter School is known for its close-knit community where all children are valued. I'm fortunate to lead this dynamic team," Ehrle stated.
Board member Steve Nigrelli was on site to welcome Mr. Ehrle to the school on Monday. Mr. Nigrelli is pleased with the Board's selection, stating "We were searching for a strong, collaborative leader to take our school to the next level. I am confident that we found this leader in Mr. David Ehrle. Under Mr Ehrle's leadership, we as a school community are very excited about South Buffalo Charter School's future in providing high caliber education of tomorrow's leaders."
Please join us in welcoming Mr. Ehrle to the South Buffalo Charter School community.